1926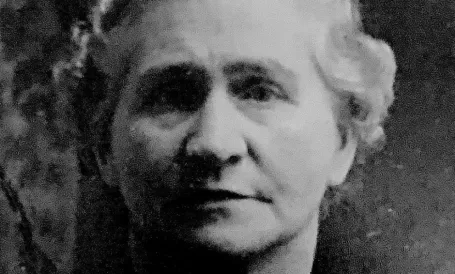 A WOMAN BEFORE HER TIME
From the first day Mary Davern opened her store in 1926 in the market town of Cashel, she did so with a commitment to personally knowing each customer, honest value and luxurious quality. Emigration and exposure to leading US retailers would also play a key part in the Mary's family tree. Her 5 brothers emigrated to New York and Chicago, one the brothers Jack, becoming a buyer for Maceys.

An historic example of the Irish entrepreneur mindset, 25-year-old Mary was ahead of her time, deeply passionate in serving her community, bring the best to her customers of 'the leading city based high fashion retailers'. Four generations later the Davern family operate from those same values of honest value, personalised care and luxurious quality.
1930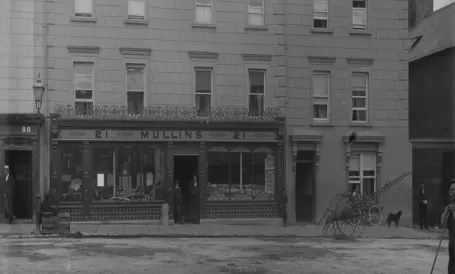 AN EMERGING STATE & A CULTURE OF SERVICE
Core to the family philosophy is a strong culture of public service and community engagement. In the 1930s Mary would join the Urban council, addressing issues of basic school sanitation in the economically challenged Ireland of the time. Her brother in law Mick and his sons Don & Noel would become government ministers in the 1960s.
1937 - '39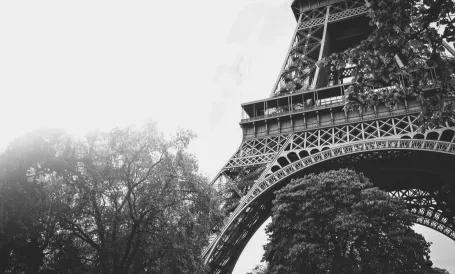 PARIS AND SWITZERLAND
In 1937 two of the Davern children were diagnosed with tuberculosis. To save the lives of her children, Mary brought the children to Switzerland for treatment, traveling overland through Paris. In May 1939, to bring the children home, on the eve of World War II, Mary would return to Switzerland again through Paris where she saw the inevitability of war. Recognizing the shortages that would be a consequence of war, she decided to purchase substantial quantities of leading Parisian fashion labels for the Cashel store. 
1940 - '50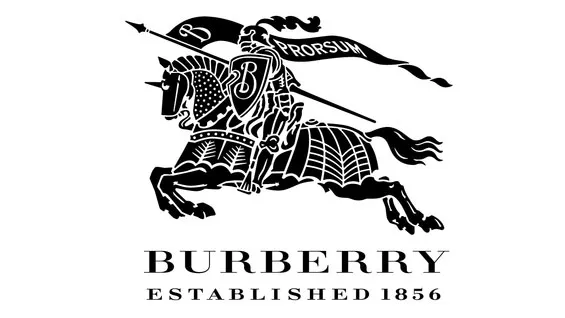 THE US CONNECTION & UNIQUE LUXURY BRANDS
The iconic Rock of Cashel is a national and world-renowned treasure. From demobbed US soldiers of WW2, right through to the global tourist of today, the Rock and Cashel has been and remains a key attraction.

Daverns has also been a focal point for tourists to the town and Mary continued to build a global reputation as a luxury multi brand retailer and 1950s saw Daverns leading the market as the first Irish retail store to introduce the Burberry fashion label.
1960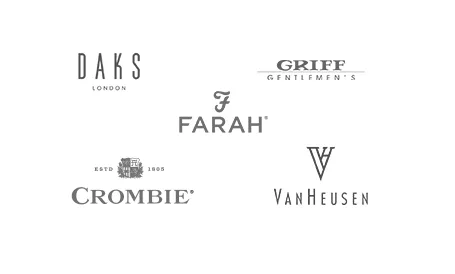 HANDING OVER CONTROL & GROWTH OF LUXURY BRANDS
While still working in the business into the 1980s, in the early 1960s Mary handed overall control of the business to her son Raymond who expanded the with a purchase of the former Mullins Hardware, an Edwardian Style building, at 21 Main Street, Cashel. This facilitated expansion and addition of brands like Griff from Germany, Van Heusen, Crombie, Dax and Farah.
1970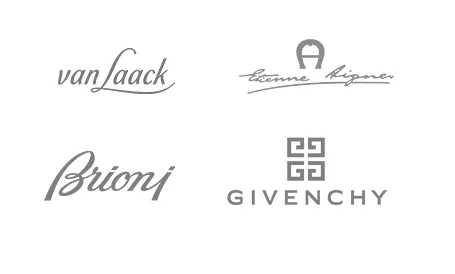 LUXURY BRANDS & 1 OF 3 IN IRELAND
Building on the luxury multi brand philosophy, adding brands such Givenchy, Brioni (Italian suits) and Van Laack shirts from Switzerland and Etienne Aigner a leading German Brand.

Making Daverns only 1 of 3 Irish Stores offering an extensive range of luxury brands
1990 - 2000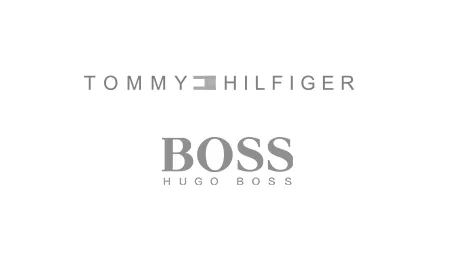 PROSPERITY DRIVING A BROADER AUDIENCE FOR LUXURY BRANDS
During the 'Celtic Tiger Years' from mid '90s to 2007' Ireland experienced an unprecedented growth, outperforming all but one other country in Europe. The level of prosperity led to a broader expectation of access to luxury brands and Daverns became the 2nd account in Ireland after Brown Thomas, to offer brands such as Tommy Hilfiger and Hugo Boss.
2020 & Beyond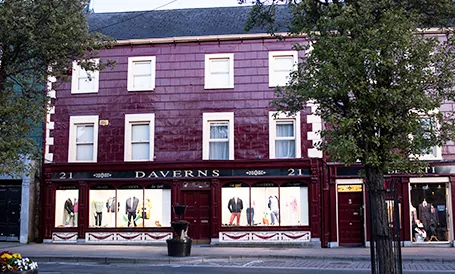 A GLOBAL MARKET FOR A HISTORIC LUXURY MULTI-BRAND RETAILER
In 2021 Mary's Vision is now held by Raymond Jnr her grandson and her great grandson Ciaran. In global market, Daverns is now embracing a global customer base, from Irish diasporas seeking the unique quality feeling of home, to tourists who have visited the iconic store in Cashel, to those searching online for a luxury fashion experience, married with a commitment to seeing each person as individual, providing that honest value that was so important to Mary.

That commitment to bring the best of luxury brands continues today with addition of MaxMara and Belstaff.